Free-Style?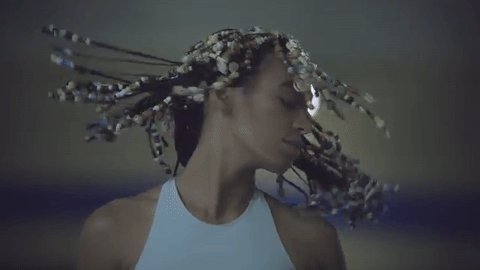 So...I read that it is now legal to discriminate against dreadlocks in a "professional" environment...is this true? I stopped myself from delving into the legality of this because I just don't even want to know It's crazy Even if what I read was a hoax (pssch) To think that as much as I remain true to myself, my background and my culture that I still will never truly be free to just "be" in this setting Corporate America makes it so easy to condemn us by slapping the "professional" label on our appearances Let me just say If I plan to sit at a desk for 8+ hours a day and do the same shit (if not better) that another man or woman is doing successfully Then.. I'm just about as professional as it gets because I could be elsewhere So I go on... If you think the lock of my hair or the style of my dress will distract from my God given abilities to do my job You're actively LOOKING for ways to attempt to take my competency from me based on my culture Whether my hair is an afro, a nappy ass bun, braided, a puffy pony or in locks is unparalleled to the way I perform "professionally"
Yo "lawmakers" You are trying to convince me that the coil of hair deflects from my college degree and now 30k + dollars in debt to achieve it?  ( by the way corporate America, you are not making it easy for me to pay this shit back) You're trying to dismiss my vast skill-set and active team contribution that led me here in the first place? OH.. and I just used the correct form of "you're" .. if i change my hair I won't change my prepositions..don't fret You want me to believe that candidate A and candidate B provide completely different professional skill sets because of what God decided would be their crown? Mothaf**ka look... Who's the unprofessional in this scenario?
At the office, they tell me I have an "afrocentric" style A lax attitude A style they could never pull off at work
Mann..
OR or OR You could commend my latest project Comment on how well that email read Appreciate what I bring to the table time and time again & leave the physicality at the door
Future employer Read that resume' and love it Love what I bring and just be satisfied with the fact that you have probably now filled your "quota" for this hiring round Be "professional"